IGPAS has conferred 116 Master of Sciene and 76 Doctor of Science degrees to students from 19 countries and regions since its establishment in 2004.
About ten years after it conferred the fisrt master's degree, the IGPAS Admission Office (a.k.a. DiRECT Office) conducted a survey, sending questionnaires by e-mail to aach alumna/alumnus.
56 answers came back (some are from their supervisor) of 76 respondents and the summarized "Current Affiliation" is shown below.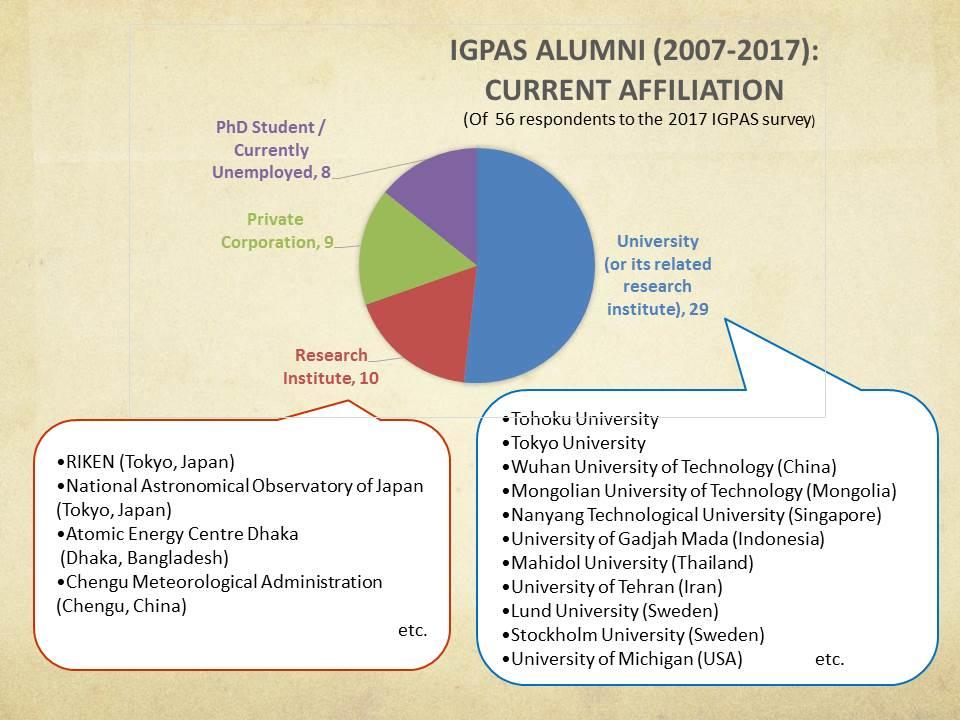 Thanks to those who have kindly responded, the summary served a functional purpose when illustrating the possible career path after IGPAS to prospective internaitonal students.