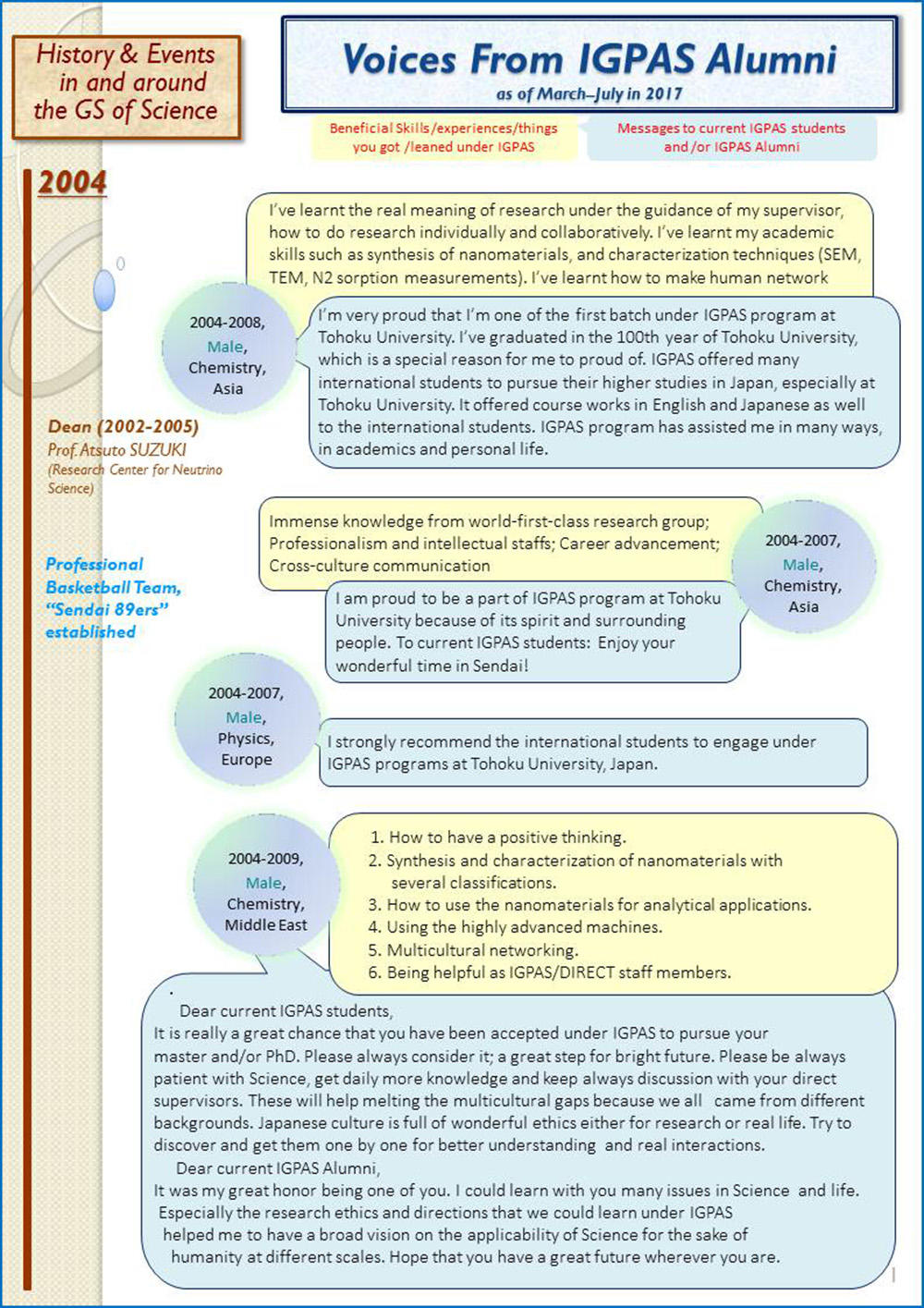 Here are the voices from IGPAS alumni, collected from the responding e-mails at the survey in 2017.
These are about the two following topics:
- Beneficial skills/experiences/things that you got/learned under IGPAS
(academic skill, human network, award etc.)
- Message to current IGPAS students or IGPAS Alumni
The comments are arranged in ascending order of year of attendance, with the simple profile of the alumna/alumnus (affiliated department, gender, and from which area s/he is from).
Added to it is little history of the Graduate School of Science and its surroundings, since 2004 (when the IGPAS started) up to now.
Hope you will go through the PDF file of seven pages, to find your own and/or to find your colleagues', seniors', and juniors' comments, which we hope will bring back the good memory of your days at Tohoku University.
◆ More about overview & history of the Graduate School of Science please visit the official website.
http://www.sci.tohoku.ac.jp/english/overview/history.html
◆ The Graduate School of Science today
"TOHOKU UNIVERSITY Science Challengers" (a short video in Japanese)
◆ Another article also from the survey
A Rough Sketch: Current Affiliation of IGPAS Alumni