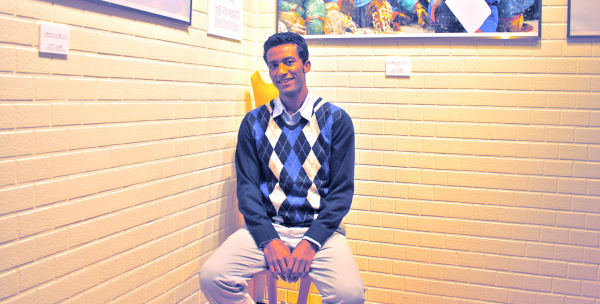 2nd year doctoral student in Earth Science
Laboratory: Center for Northeast Asian Studies (CNEAS)
Graduated:Mekelle University, Ethiopia in 2008
Posted Date: Oct. 2013
After I graduated from Mekelle University, Ethiopia in 2008, I had a great interest to pursue my Master's degree abroad. Then I found the scholarship announcement on IGPAS website and that was the moment alarming me to pursue my further study in Japan. I was very glad that my current supervisor, Dr. Akira ISHIWATARI welcomed me to be a member of his laboratory. He is one of the famous researchers in the field of Earth Science. Since I joined Tohoku University I have learned so much about Earth Science especially in the field of geochemistry that I was mostly interested.
As being a student here, I usually spend my time in the laboratory doing my experiment and reading scientific journals. What is more, I had chances to participate and present my research in many international conferences in Japan as well as those held abroad. Regarding my campus life, all the laboratory members and Japanese people are very kind, friendly, and hospitable. In addition, Sendai is a very beautiful city. They are the reasons I am really glad to be a student of Tohoku University. Honestly, studying at Tohoku University is the right place to have your dreams come true. Enjoy the adorable life and upgrade your research experience here in Sendai.
Sources: IGPAS 2014 Application Booklet