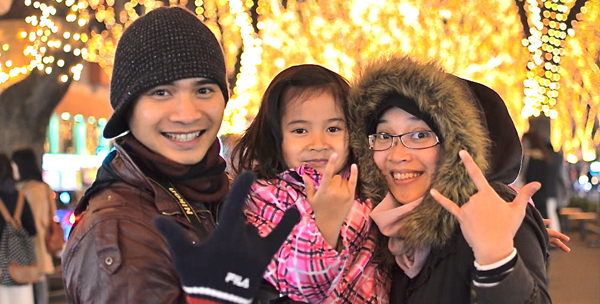 2nd year doctoral student in Geophysics
Laboratory: Satellite Oceanography Laboratory
Graduated: Graduated from School of Science, Tohoku University in 2011
Posted Date: Oct. 2013
It is my second time to come and study in Tohoku University. Since my scholarship did not cover for doctoral study, I should go back to my country after finishing Master degree in 2011. The strong motivations finally brought me back to Sendai to continue Doctoral study through IGPAS selection in 2012.
I am interested in the field of air-sea interaction processes. Good facilities and supervised by professional people make me enjoy the research life in my laboratory. Here, hard work is not a burden but it has become a habit. So you will not feel it hard. In my student life, Japanese did not become an obstacle since almost all the lab members spoke English very well.
Sendai is also a good place for living. People are friendly, the weather is not extreme, prices are not so high (compared with the other big cities in Japan), and there are also many beautiful places and attractions to see. On weekends and holidays, my family and I really enjoy shopping, sightseeing, watching festivals, karaoke and tasting delicious Japanese culinary. As a moslem, I feel that it is not difficult to find halal food here. During winter, skiing has become one of our favorite activities. I really feel lucky for having chance to study and live in Sendai. Without any hesitation I could say that Sendai has become my second home town.