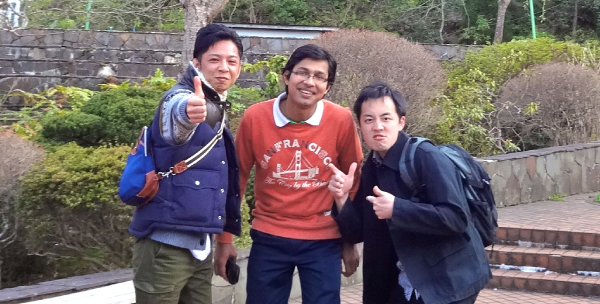 2nd year master's student in Chemistry
Laboratory: Coordination Chemistry Laboratory
Graduated: University of Dhaka, Bangladesh in 2012
Posted Date: Oct. 2014
After completing my undergraduate studies from the University of Dhaka, Bangladesh in 2012, I became very interested in completing my higher studies abroad. At that time, I learned about the prestigious MEXT scholarship from the IGPAS website, and that made me decide to pursue higher education in Japan. I knew that Tohoku University was one of the most famous and high ranking universities in the world. I was really excited and glad when my current supervisor, Professor Masahiro Yamashita welcomed me to become a member of his laboratory. He is a world famous scientist in the field of Coordination Chemistry. It was a dream came true when I joined Tohoku University, and here I have learned much more about chemistry, especially coordination chemistry, in which I am the most interested.
Being a student, I spend my time in the laboratory doing experiments to prepare new compounds. I am using high quality instruments. All of the laboratories in this university are of international standards and are well-maintained. I can make collaboration with scientists from others universities and have great opportunities to attend national and international conferences. The laboratory members and the Japanese people are very polite, kind, friendly, and hospitable. I am extremely happy to be a student of Tohoku University. Moreover, Sendai is a green city, and I have always loved this type of beautiful city. Honestly speaking, Tohoku University is the right choice to make your dreams come true. I enjoy both the life on campus and the high quality research experience.
Sources: IGPAS 2015 Application Booklet