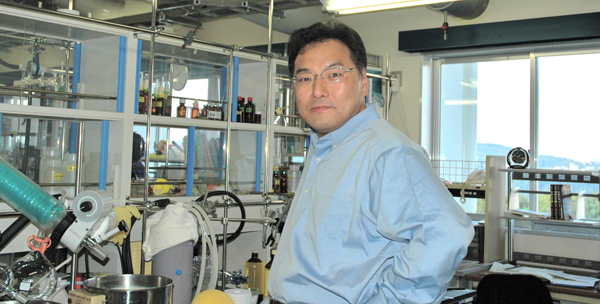 Name: Minoru Ueda
Position: Professor of Chemistry
Laboratory: Laboratory of Organic Chemistry
Hometown: Japan
Posted Date: Aip. 20, 2012
The Chemistry Department is one of the most historic department in Tohoku University. Over 100 years since its founding, our faculty has grown to hold its 65-members and is known as the largest in Japan.
We cover all area of chemical science from computational molecular science, reaction dynamics of molecular cluster, material sciences including organic and inorganic, organocatalyst, total synthesis of natural products, to chemical biology. The members of the Department of Chemistry are instilled with a strong desire to seek and investigate unknown areas, and many of our outstanding scientists have left a legacy of important work in their respective fields. And we are looking forward to your participation as one of a member of our department.
Sources: Booklet of Graduate School of Science and Faculty of Science ,Tohoku University (2012)