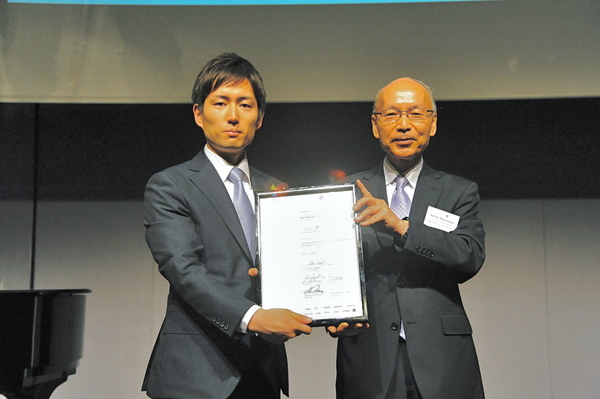 Ken-ichi Uchida (left) and Masuo Aizawa, Chairman (right)
Associate Professor Ken-ichi Uchida from Institute for Materials Research won the German Innovation Award Gottfried Wagener Third Prize 2014.
This award provides support for young researchers in Japan and encourages collaboration between German and Japanese industry and academia. The award was established by technology-focused German companies and the German Chamber of Commerce and Industry in Japan in 2008.
The title of the research:

Discovery of the SpinSeebeck Effect and its Application to Thermoelectric Devices
*Details: German Innovation Award Homepage:
http://german-innovation-award.jp/awardees?EN
[Inquiry]

Associate Professor Ken-ichi Uchida,
Surface and Interface Research, Institute for Materials Research
kuchida*imr.tohoku.ac.jp(Please replace * to @.)
Telephone:+81-22-215-2022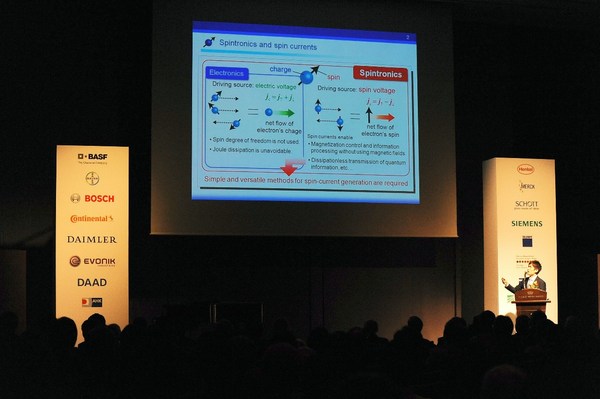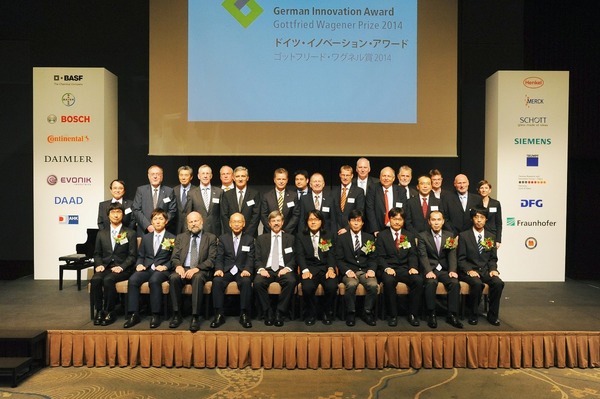 Courtesy of DWIH Tokyo
Posted on:September 18, 2014