On October 27th, the Jishukai-Group* held a Mini concert in the building. Jishukai-group invites professional musicians to play with students, several times per a year. It is very interresting to listen to the music played by both professionals and students. We could hear the students' music grow, every time they play together. With music major students from Miyagi University of Education, the sound was enriched and flied to the air. Thank you for the students who organize these events, it has been a very exciting experience.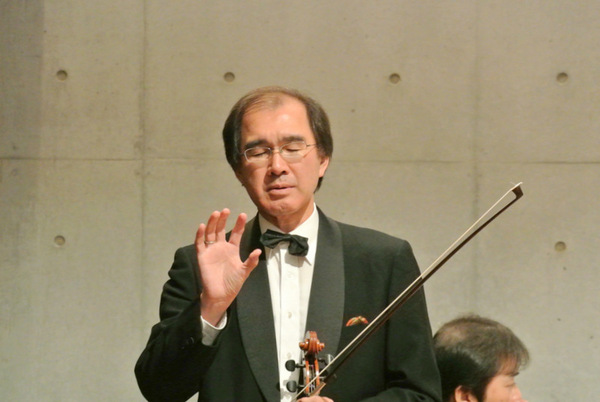 The introduces of the playlist.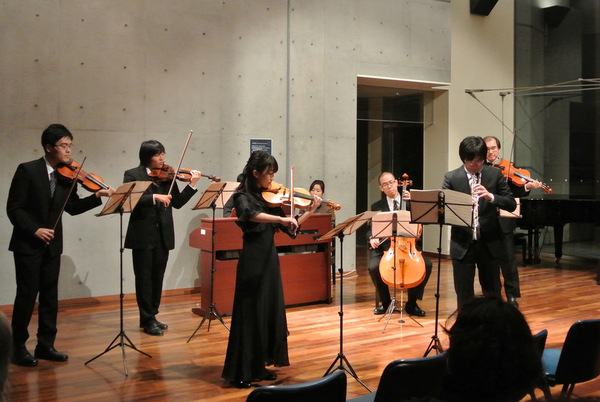 Co-playing of the Music Major Students from Miyagi University of Education and students from Tohoku University.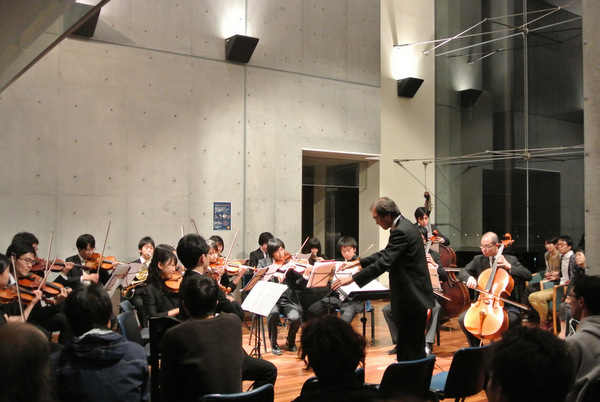 The conductor is Mr. Goto from Japan Philharmonic orchestra.

Players:
Viola, Yuji Goto (Japan Philharmonic orchestra)
Piano, Masahito Shimizu
and others.

Program:
Ernest Bloch, Suite Hebraïpue
Johannes Brahms, Viola Sonata No. 1
Johann Sebastian Bach, Concert for Oboe and Violin in C Minor, BWV 1060
Wolfgang Amadeus Mozart, Symphony No. 29
---
*Jishukai-Group is an official group of school of science who provides events among all departments.
Posted on:December 1, 2014