A Nobel Physics laureate, Prof. Dr. Peter Grünberg gave us consecutive lectures on Nov. 20 and 25. The topic of the lectures were "The discovery of interlayer exchange coupling and giant magnetoresistance" and was organized during his stay at Tohoku University as an Eminent Professor.

Prof. Dr. Grünberg won the Nobel Prize in Physics "for the discovery of Giant Magnetoresistance" , and also won the Wolf Prize in Physics, the Japan Prize, and many other prizes. He has been familiar with Tohoku University ever since his stay as a visiting professor at IMR (Institute for Materials Research) in 1998.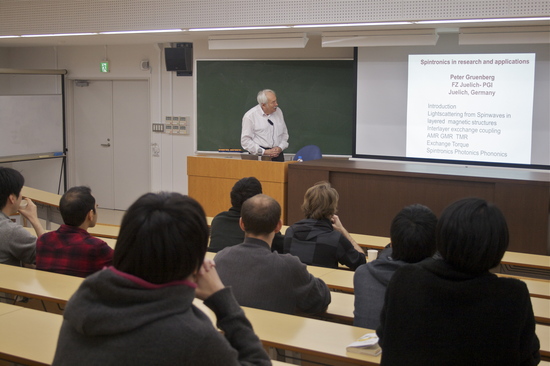 At the lecture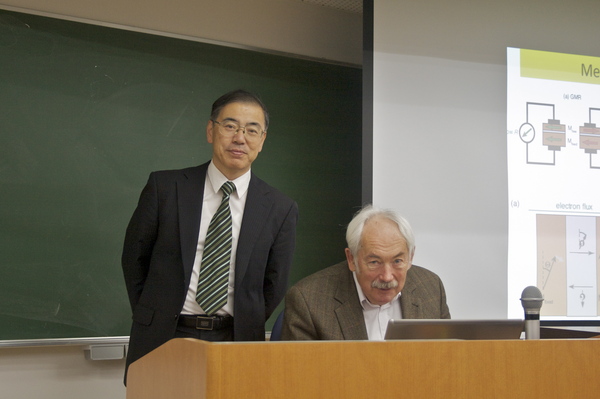 Prof. Yoshiro Hirayama and Prof. Dr. Peter Grünberg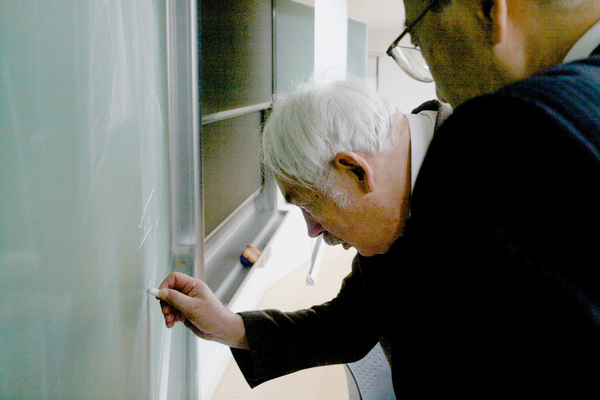 Prof. Dr. Grünberg discussing on a blackboard

[Contact]
Spintronics Office: spin.office*ml.tohoku.ac.jp
※ Please change "*" to @.
Posted on:December 18, 2014